---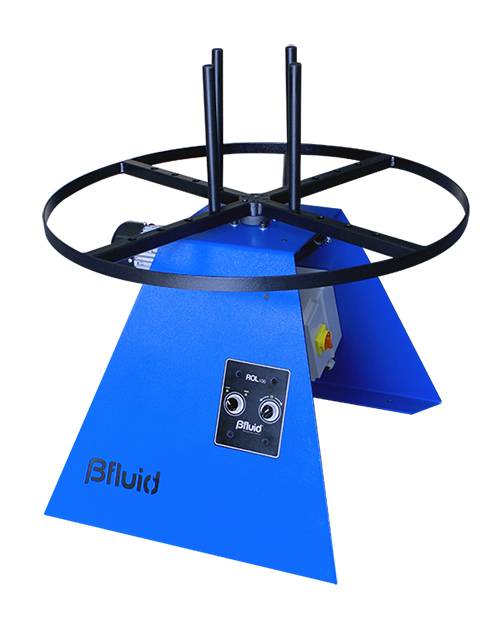 Electric
ROL100: Electric driven machine to roll and unroll hydraulic hose.
Technical specifications:
Max. loading: 200 kg
Hose holder Ø: 850 mm
Standard voltage: 230V - 50/60Hz, special voltage: option
E- motor: 0,37 Kw with 2 directions, 2 roller speed: 18 and 30 tr/min, footpedal operated
Dimensions: 900mm x 900mm x 965mm
Weight: 60 kg.
---
---
---
---

Driehoekstraat 18
4706 PR te Roosendaal
The Netherlands

+31 (0)165 85 20 50
---

+31 (0)165 85 20 55